Member of the Year 2020
Flounders Chowder House was selected our 2020 Member of the Year for their continual support and service to our community over the years. This year they provided free meals to residents and clean-up workers after Hurricane Sally. The PBCC is honored to have them as a member and partner!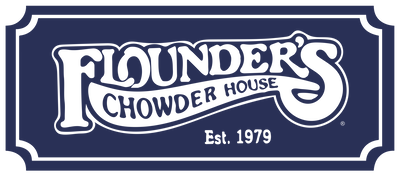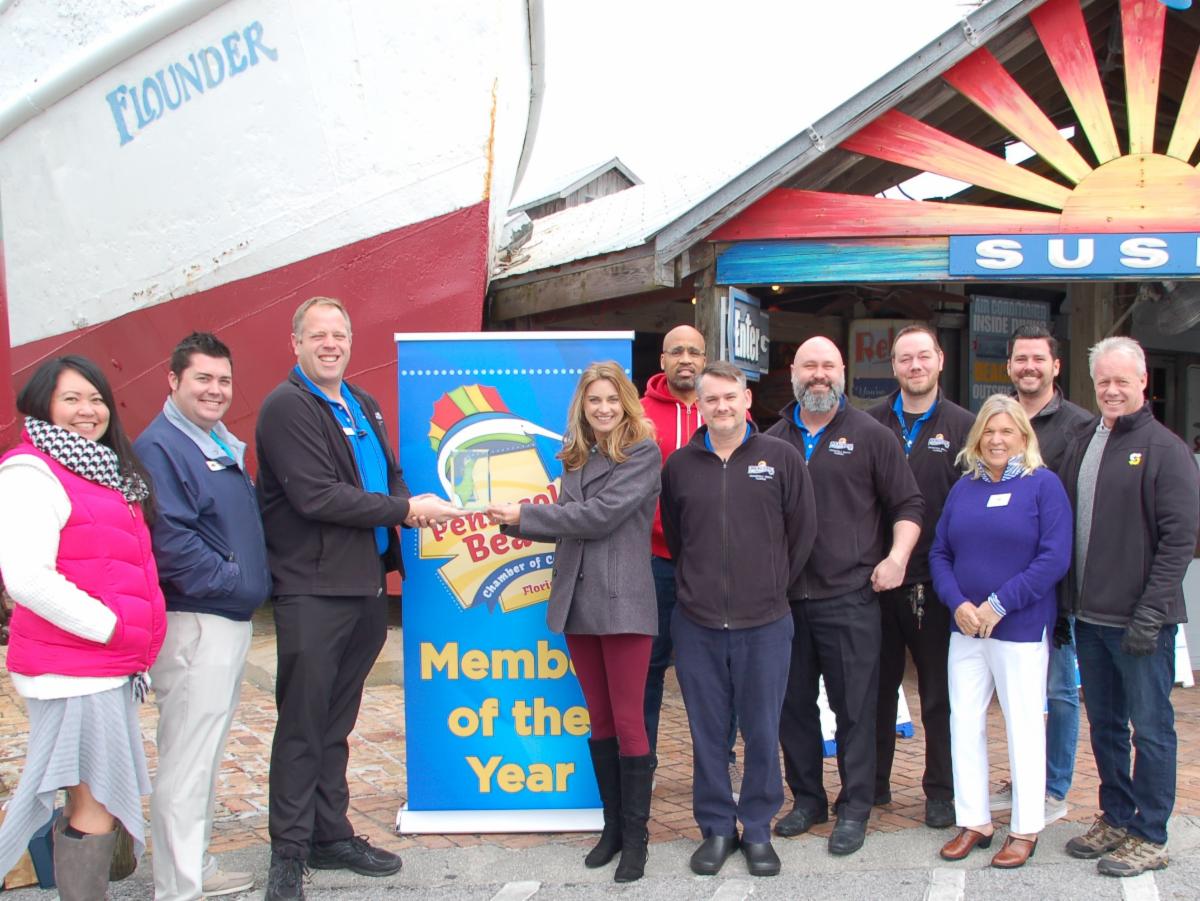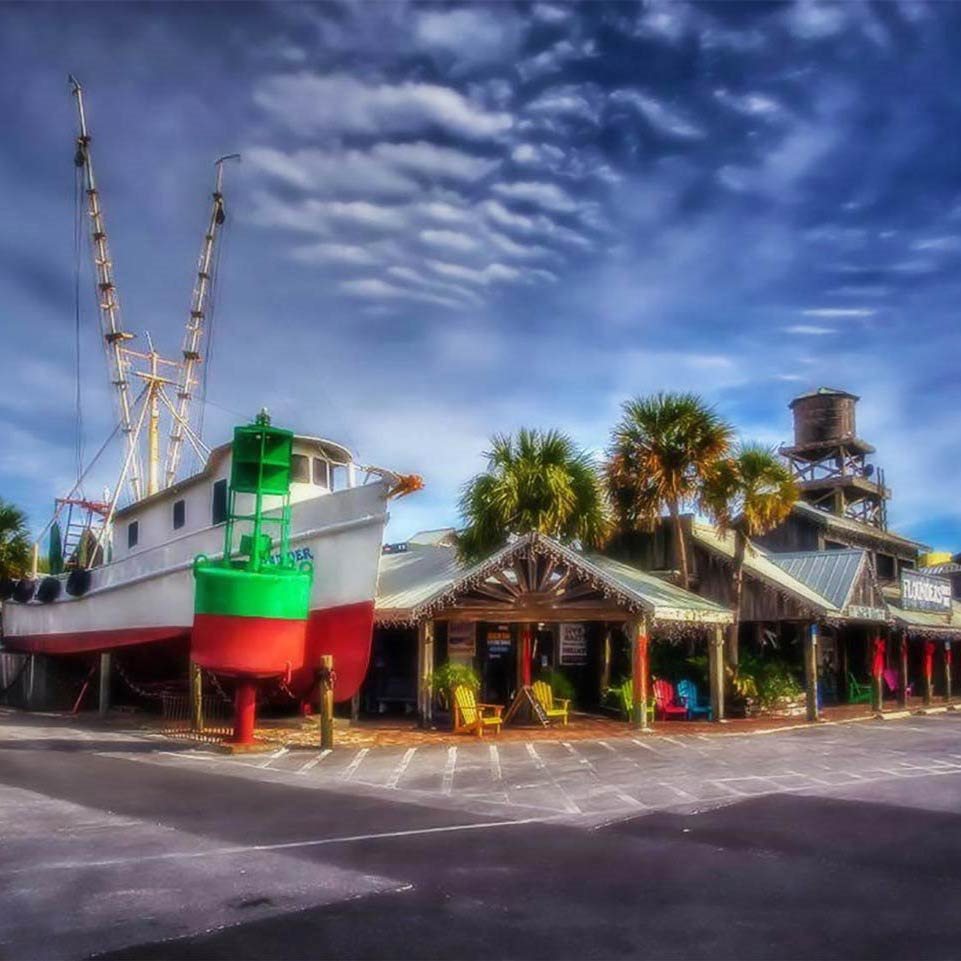 The Flounder Brothers, Fred, Floyd and Felix, are proud of their Antiques, Objects d'Art and Fleet of Boats. We hope you enjoy and appreciate them as much as they enjoy finding them for you.
As you approached the building, you surely noticed M/V FLOUNDER…55' length, 6' draft, and 20' beam, 30 tons net weight; built by D. C. Beaux Shipbuilders, Meraux, Louisiana and commissioned in Bayou La Batre, Alabama in 1946. Captain Frank Flounder and later his sons, Fred, Floyd and Felix, shrimped this vessel from Key West, Florida to Tampico, Mexico thru calm seas, tropical storms and fierce hurricanes until she was retired in 1998. This grand old shrimp boat is complete with nets, sleds, mast and rigging and is ready to go back to sea at anytime.
The Marlin Bar showcases the huge 980lb, blue marlin, a USGFA World Record catch by Warren Culbertson, a noted Gulf Coast Angler. Atop Flounder's stage you'll find a true Pensacola icon, the original sailfish sign that lit the way to Santa Rosa Island since the 50's. Not far from our Shrimp Boat sets another piece of local history, the Man Eating Giant Clam. This shell was displaced outside of the Allen Davis Shell Shop in Gulf Breeze from 1948-2004, when the store closed to make way for the Publix Shopping Center. On Flounder's Beach you will find an actual 15-foot Cuban raft, with a Russian built engine, which carried 27 Cuban refugees 85 miles across the Gulf from Cuba to Key West in 1988.
Inside the restaurant many ship models and the focal point of our bar, beautiful stained glass that came from a convent in upstate New York. Over the Bar you will see the huge hand-carved oak sections and the other three pieces at the end of the Dining Area are sections of Confessional Booths (ah, the stories they could tell…) from a church in New Orleans. In the windows are rare beveled glass panels and authentic European stained glass Pub windows. In the lofts you will see our collection of vintage Santa Rosa Country moonshine stills from the 1930's and 1940s.
Flounder's promises you a uniquely interesting and warm atmosphere with excellent Food and Drinks prepared and served by friendly employees who Give a Damn!!