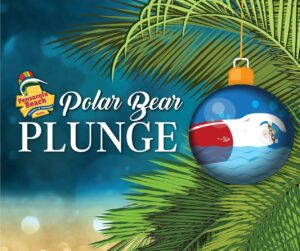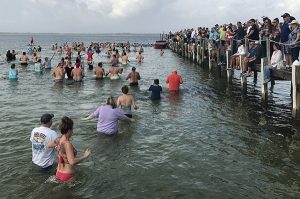 January 1, 2021 2:00 pm - 3:00 pm
Need an exhilarating rush to help kick off your new year? Head to Paradise Bar & Grill on Pensacola Beach at 2 p.m. and plunge (safely) into the Santa Rosa Sound at the annual Polar Bear Plunge.
Hosted by Paradise Bar & Grill, hundreds of dippers and spectators – many dressed in costume – flock to the beach to participate in this long-established tradition.
Registration begins at noon and the fee is $15 cash per person and participants will receive a Polar Bear Plunge t-shirt or a $10 registration donation to participate without the t-shirt and $5 Cub Club for ages fifth grade and under. All proceeds go to the Pensacola Beach Chamber of Commerce.