Celebrate Independence Day on Pensacola Beach!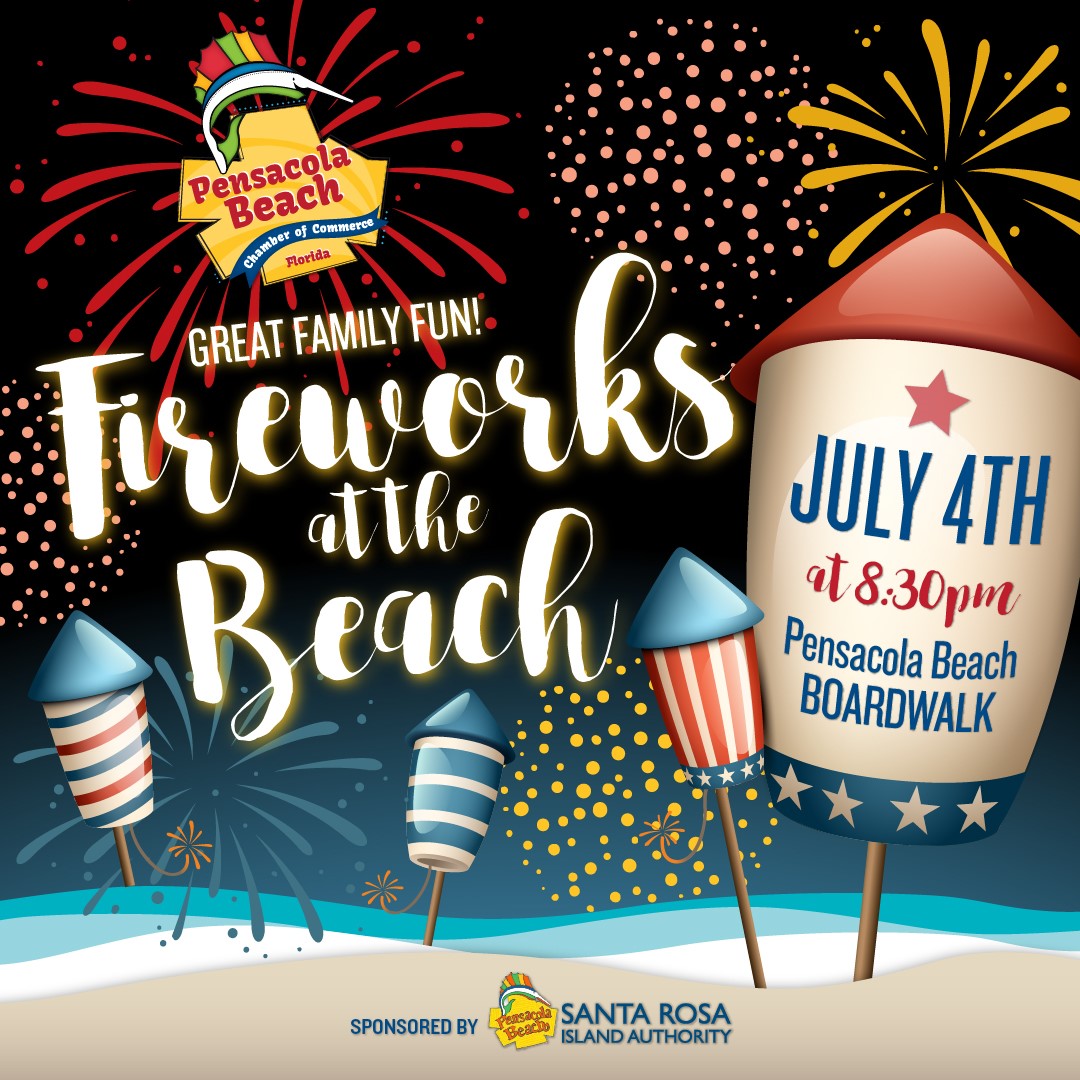 Fireworks at the Beach!
July 4, 2023: 8:30 pm - 9:00 pm
Let Pensacola Beach get you into the patriotic spirit this Independence Day! With the sugar-white sands of Pensacola Beach under your feet, keep your eyes focused on the night skies this 4th of July for a dazzling fireworks display along the Pensacola Beach Boardwalk and Santa Rosa Sound.
The show starts at 8:30 p.m. so arrive early to reserve your spot on the sand or the Boardwalk!