Due to inclement weather NYE Fireworks will now be at 8pm on January 1st, 2021.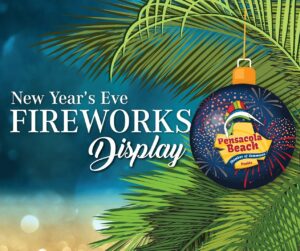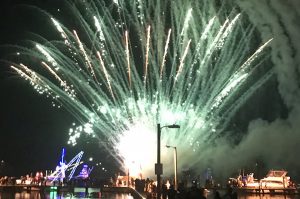 December 31, 2020 11:55 pm - January 1, 2021 12:30 am
New Year's Eve Fireworks Display
Keep your eyes focused on the Pensacola Beach skies this New Year's Eve for a free firework display along the Pensacola Beach Boardwalk.
At Midnight. a dazzling light display, provided by the beach chamber, will take place overlooking the Santa Rosa Sound from the Pensacola Beach Boardwalk.