2022 Taste of the Beach - October 14-15
SEA. SIP. SAVOR.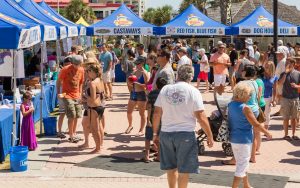 Taste of the Beach kicks off with a special VIP Dinner that transports guests to three of Pensacola Beach's best restaurants via trolley. VIPs will indulge in a four-course meal with complimentary wine pairings. The VIP Dinner trolleys depart the Pensacola Beach Visitors Information Center after a champagne toast and whisk diners to a new destination every 55 minutes.
Tickets will be available to purchase in advance. Don't wait to book your VIP experience.
More info to come....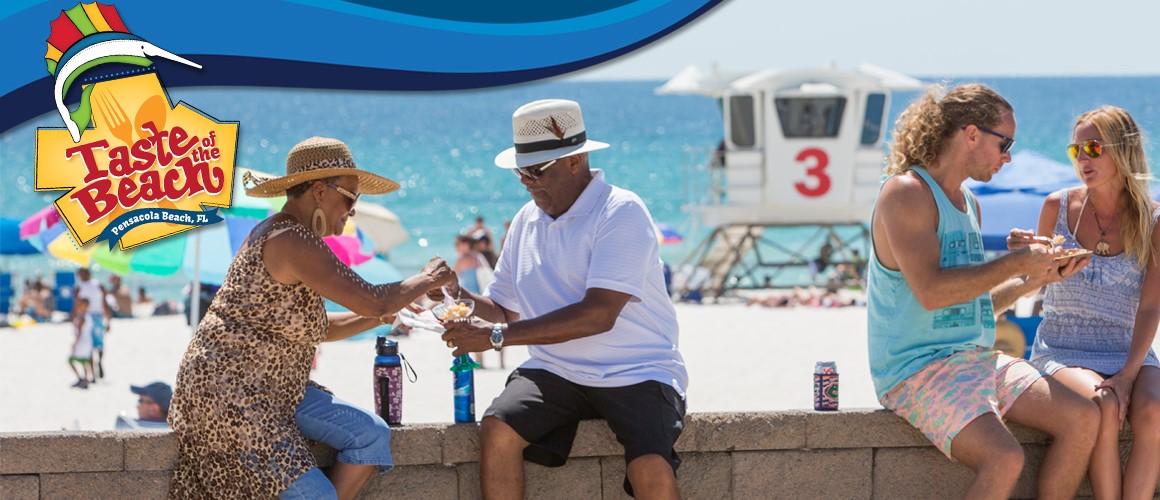 Saturday's daylong festival features nearly two dozen Pensacola Beach's restaurants showcasing their signature dishes for $5, a local team cooking challenge, a free concert, beer tasting, a frozen zone, dining and hospitality tents, souvenir cup and t-shirt sales and much more. The festival site is located at the Casino Beach with a panoramic view of the sugar white sands and emerald green waters of Pensacola Beach. You'll have so much fun, you'll want to stay the whole day.
Entry is free for Saturday's festival, with nearly two dozen restaurants offering their signature dishes for $5 each. Local teams of amateur chefs will compete for trophies and bragging rights. Kick back at the free concert or dance in the sand.
Taste of the Beach brings thousands of locals and visitors to Pensacola Beach and has been named one of the top 20 events in the Southeast by the Southeast Tourism Society.
Cash is king at Taste of the Beach. There are two ATMs on site. Anyone wishing to purchase a cocktail, beer or wine, must provide valid ID. The bars will be open from 10 a.m. until 5 p.m. Thank you for drinking responsibly.
Thank you Sponsors
(more to come check back)