Market Your Business On The Beach!
The Pensacola Beach Chamber of Commerce is looking for
Beach Ball Breakfast & Business After Hours
Sponsors for 2021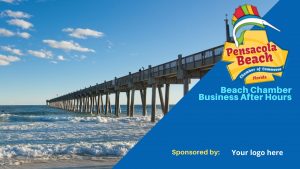 Business After Hours is a great networking event for like-minded professionals to develop contacts in an informal setting. The host business is provided a dedicated showcase for its business, product, or service.
*All booked for 2021 - Thank you!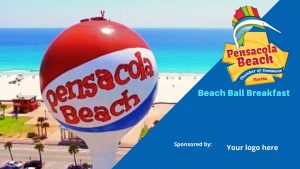 Our Beach Ball Breakfast is our monthly member breakfast to keep you informed about happenings on the beach. Guests are welcome. Sponsor gets 5 minutes to talk.
Dates available:
·     Jan. 21st
·     Feb. 18th
·     March 25th
·     April 22nd
·     June 17th
·     August 19th
·     Sept. 16th
·     Oct. 21st
·     Nov. 18th
Secure your spot ASAP for 2021!
If you are interested in Sponsoring either event download the application above. For questions please email info@visitpensacolabeach.com.