Mardi Gras Lighted Boat Parade Saturday, Feb 6th, 2021 at 6 p.m.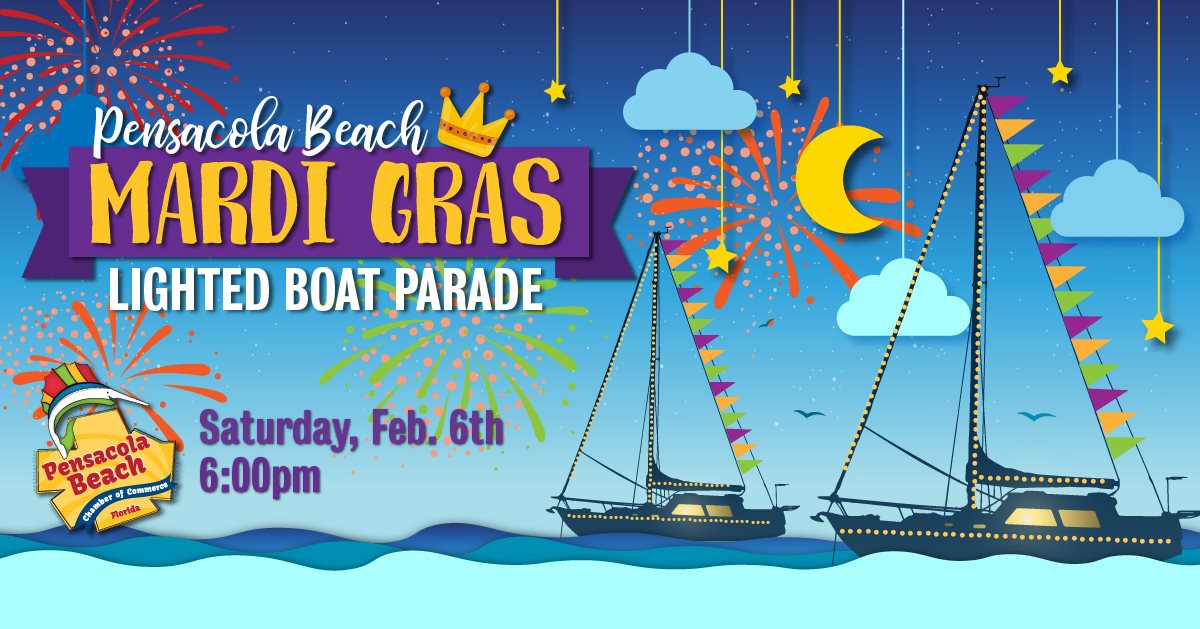 The Pensacola Beach Chamber's 1st Ever Mardi Gras Lighted Boat Parade will set sail from Sabine Marina in Little Sabine Bay at 6:00 p.m. do a loop and will wind its way around the Santa Rosa Sound/ Boardwalk area and then will circle back. Spectators can watch the parade from Little Sabine or the Pensacola Beach Boardwalk and any of the businesses along the route. Boats of all sizes, shapes, and colors are invited to enter the parade.
Download Application Here *Turn in or mail application and check to: Pensacola Beach Chamber & Visitors Center 7 Casino Beach Boardwalk. Pensacola Beach, FL. 32561
DEADLINE TO ENTER: Wed., Feb 3rd at Captains Meeting! Mandatory Captains Meeting Wednesday, Feb. 3rd at 5:30 at The Sandshaker.
The entry fee is $35 per boat. For more info email info@visitpensacolabeach.com or call at 850-932-1500.
Please invite all boat owners big or small that you know. We want to make this NEW event HUGE!