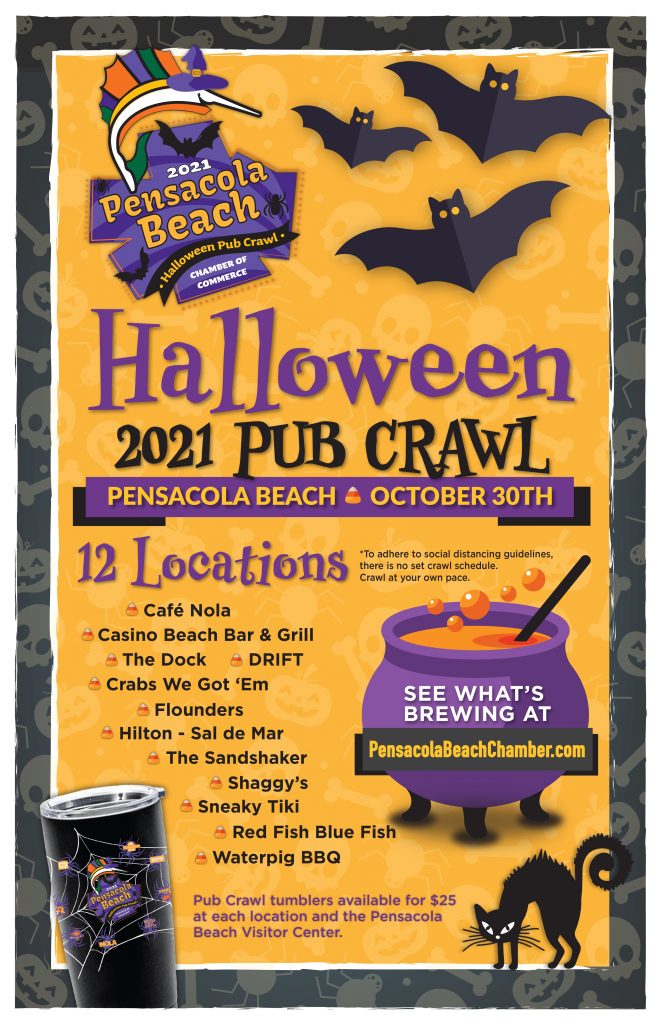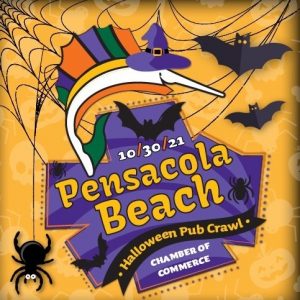 Halloween Pub Crawl
Dress up in your favorite costume and join in on the fun at the inaugural Halloween Pub Crawl, Saturday, Oct. 30, on Pensacola Beach.
Hosted by the Pensacola Beach Chamber of Commerce, the 2021 Halloween Pub Crawl will take place from 2 p.m. until closing at a dozen participating beach bars, restaurants and hotels on the island.
In order to adhere to social distancing guidelines, there will be no set pub crawl schedule. Participants are encouraged to crawl at their own pace, in whatever order they want.
Each participating venue will be brewing up their very own Halloween potions and concoctions for guests to imbibe on.
2021 Pensacola Beach Halloween Pub Crawl
Locations
(in no particular order):
• Café Nola
• Casino Beach Bar & Grill
• Crabs We Got 'Em
• The Dock
• DRIFT
• Flounders
• Hilton – Sal de Mar
• Red Fish Blue Fish
• The Sandshaker
• Shaggy's
• Sneaky Tiki
• Water Pig BBQ
A special inaugural 2021 Halloween Pub Crawl 20 oz. tumbler will be available for purchase for $25 at each participating location and the Visitor Information Center on Pensacola Beach.