The place to go for the 2023 Lighted Boat & Surfin' Santa Christmas Parade routes & map.
Lighted Boat Parade Route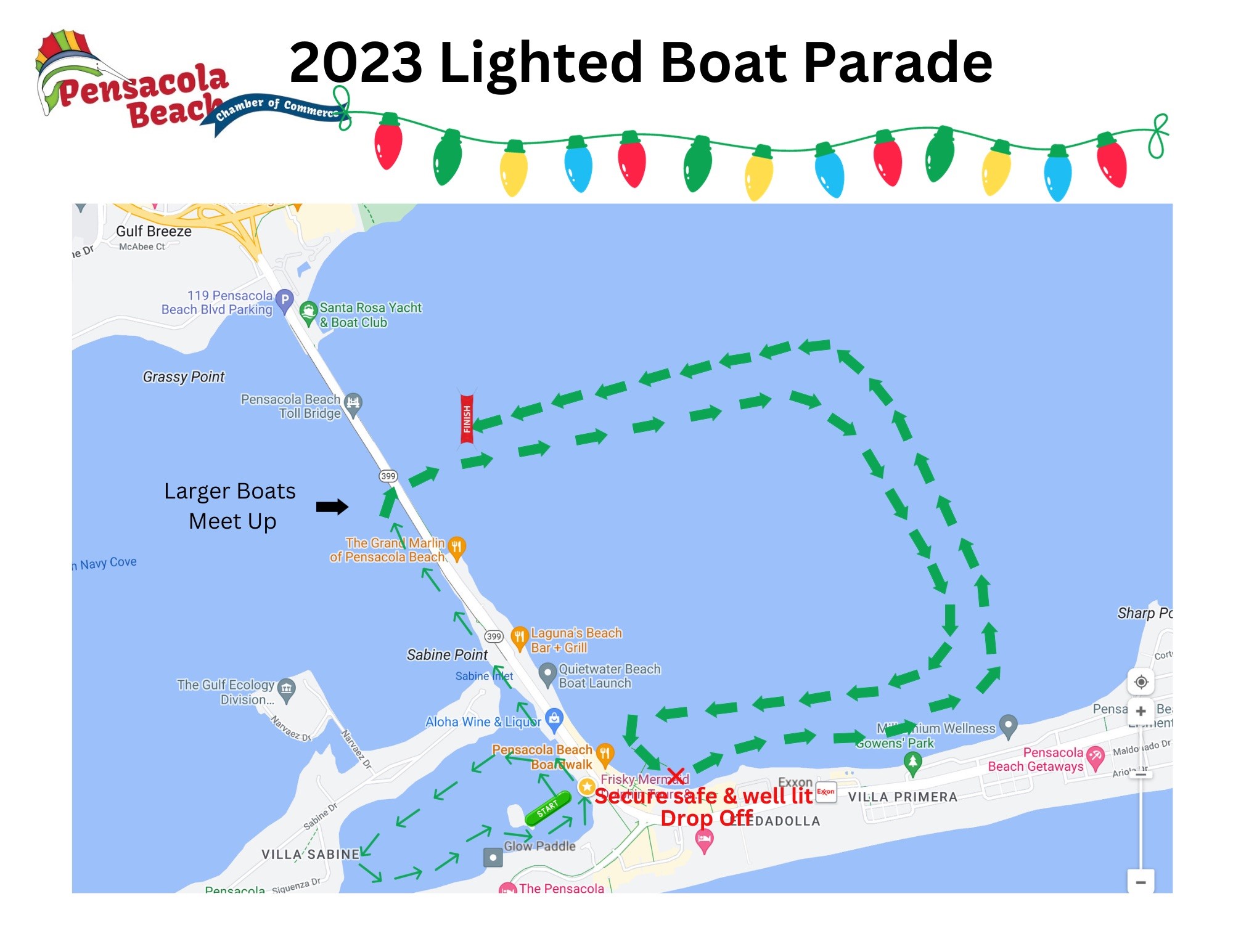 Boats will load in by making the loop into the Sabine.  The parade will loop the Sabine one time and head out to Pensacola Bay.  Larger boats who want to avoid the Sabine loop can join the parade route at the Bob Sike's Bridge on the Bay side.